When adding an image to Moxie Manager there are a few options in which we can use to optimize said picture. This helps in particular with page loading times.
Cropping your image through Moxie Manager
After we have uploaded the image, we can edit it. First select the image by clicking the checkbox: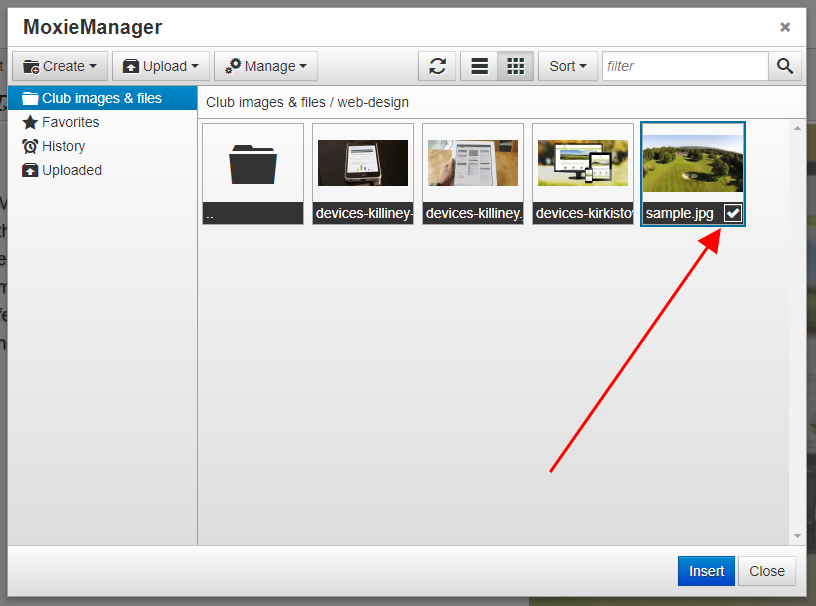 Then click the "Manage", a drop down will appear. Click "Edit":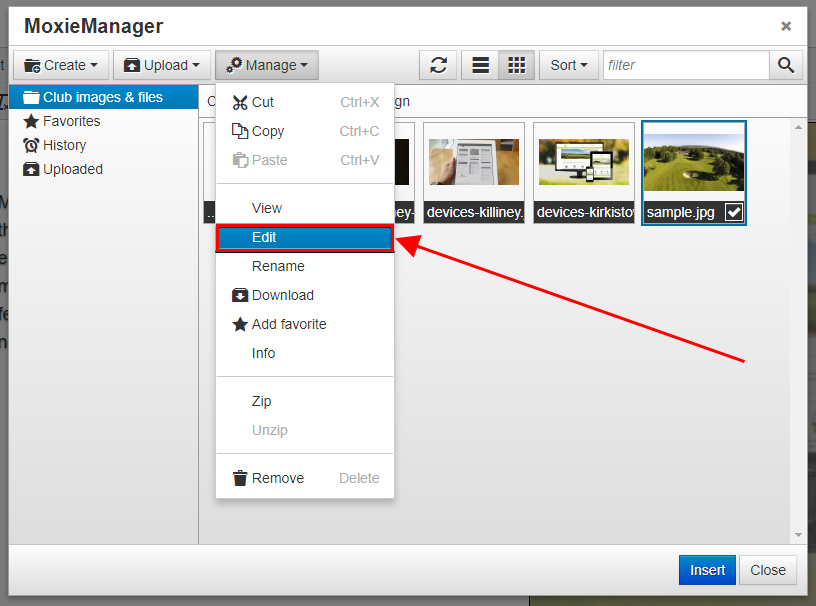 You will be brought to the edit image screen. Click "Crop":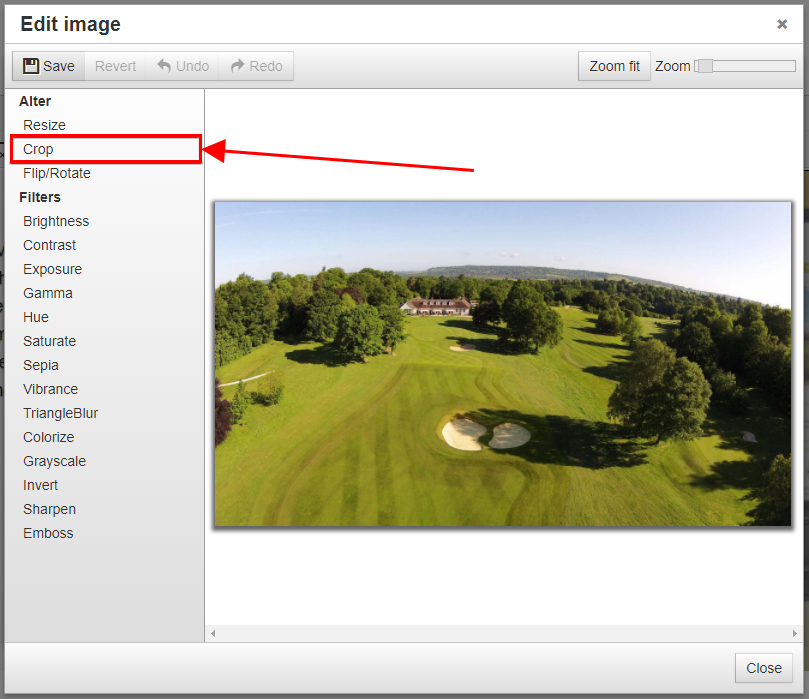 When you click "crop" options will appear top of screen, but I suggest that you simply click on the corner of the image where you will see white boxes have appeared with a dashed line between. Move this to the position you want and click "apply":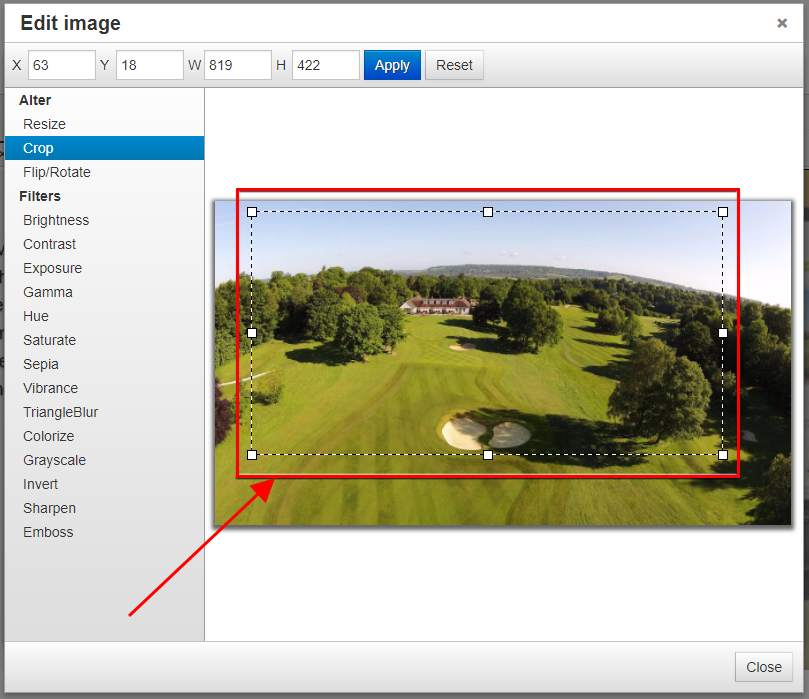 If the image is really large we suggest that you then resize it. 1000 pixels for you width should be good for all images in your content. Banner images will need to be larger.
You will then have to hit "Save" and then give the new image a new name or overwrite the image you are editng: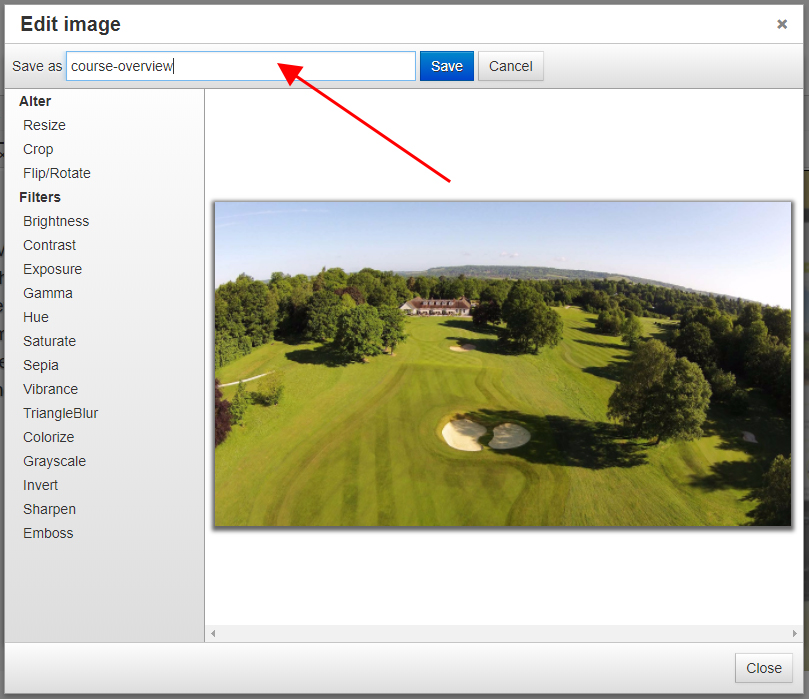 You will now be able to use the newly resized image!
Also see "Resize Images with the file manager"