One of the key requirements of the new GDPR legislation is that 'data controllers', such as clubs, must have a 'lawful basis" for using someone's personal data. As discussed in our GDPR overview, the two most obvious justifications relevant to clubs and their members are those of 'consent' and 'legitimate interest'.
We understand that different clubs will have different policies over what activities will be covered by 'legitimate interest' (e.g. sharing some of a member's contact information with other members via CLUB View's online directory of members, or emailing a member with news of a course closure) versus activities for which the club would like the member's consent (e.g. emailing a member about a promotion the club is running).
To cater for clubs' differing requirements CLUB View has introduced a GDPR 'wizard' in the admin area of our websites. This allows site administrators to configure existing and new privacy controls in a flexible way, so members will start off opted in only to those uses of their data that the club has decided fall under 'legitimate interest'. The remaining uses (such as sharing of data or sending certain types of mailings) will then be available for the member to opt in to, when they next log in to the website.
GDPR wizard
The first screen allows the administrator to save the location of the club's privacy notice, so it can be shown to members the next time the log in. A club that isn't using the mailing list feature in CLUB View can disable it entirely; this will hide its privacy settings from members to avoid any confusion. Those clubs that are using the mailing list can customise the labels that members will see when asked to choose what types of mailing they want to receive.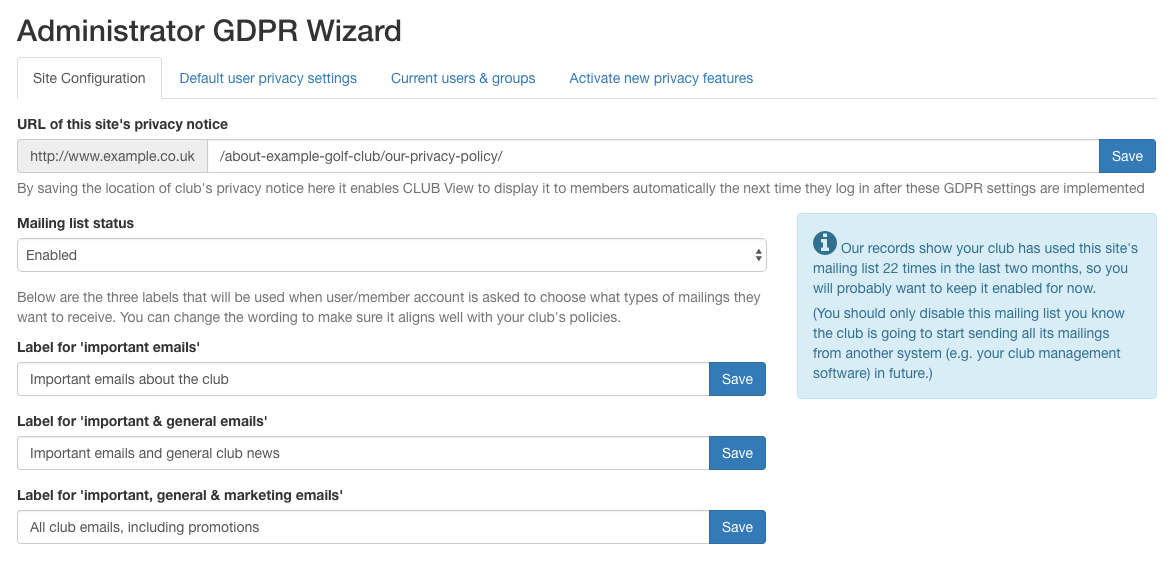 On the second screen the administrator can set the default privacy settings that new user/member accounts will start with. There are three different privacy settings in CLUB View: the types of mailing a member wants to receive ("mailing choices"), whether or not they have a listing in the directory of members ("directory listing") and what elements of their contact information are published in the directory ("directory publishing choices").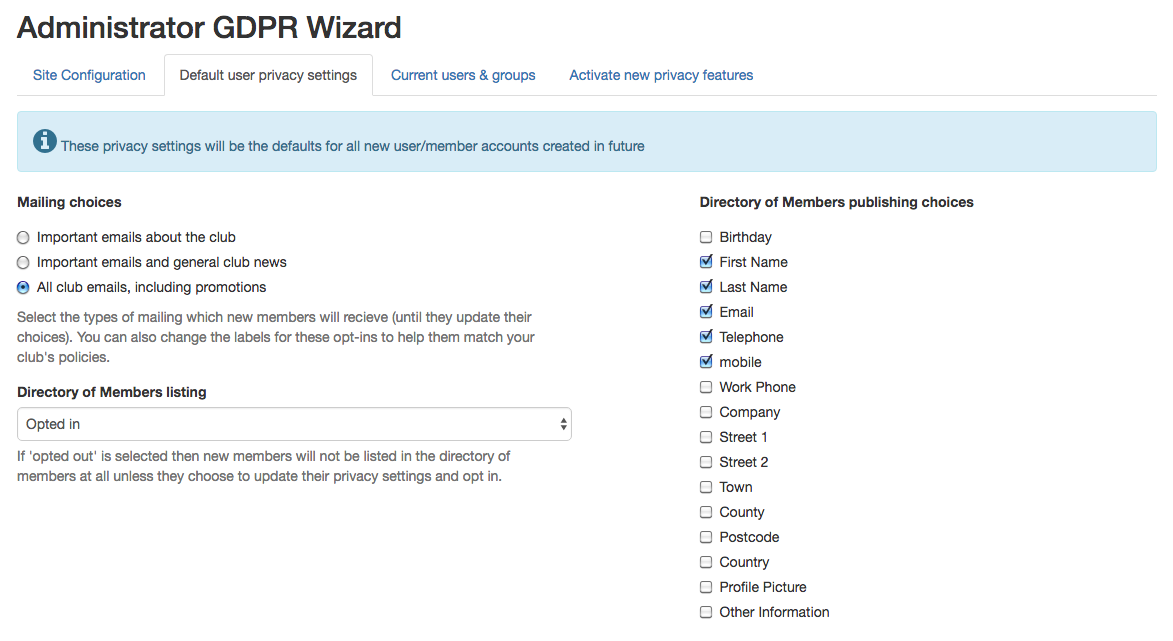 The third screen lists the user groups on the website. An administrator can choose to apply their new default privacy settings to all existing user/member accounts in a particular group. This will give these members the same 'baseline' privacy settings as a new member would get. This means that when one of these existing members next logs in they can opt in or opt out, in line with the club's privacy policies.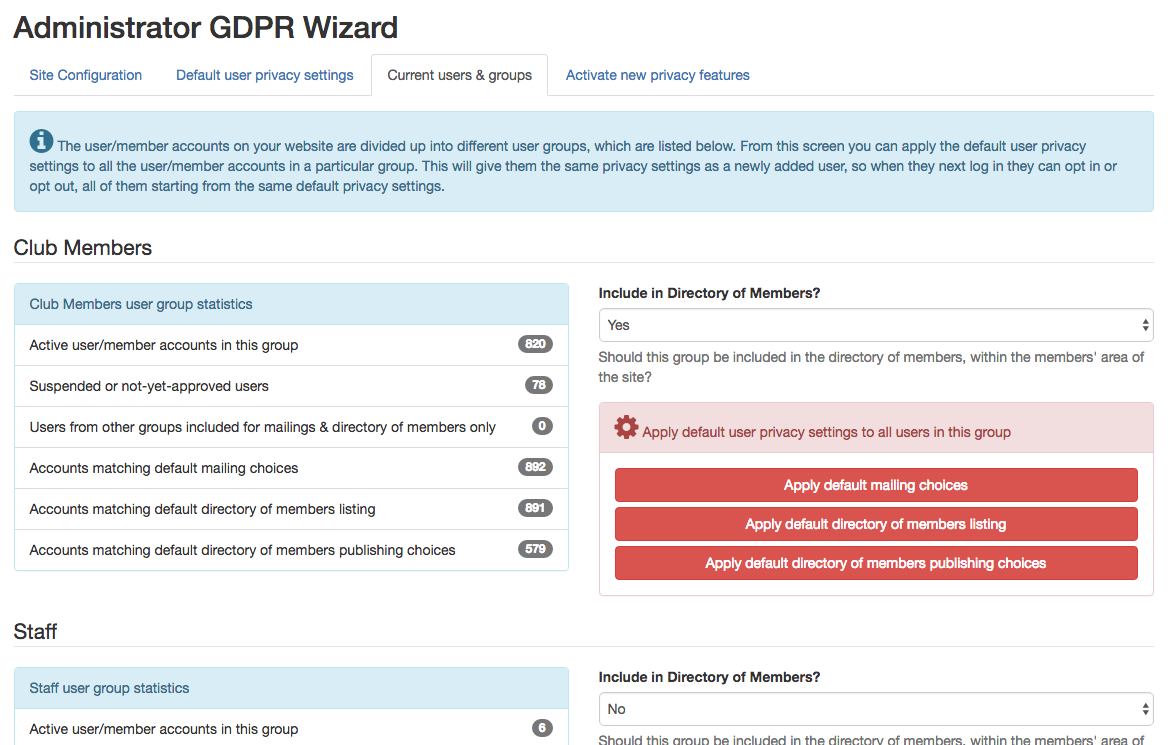 If you have any questions about the new privacy settings please contact CLUB View support.