[Article under construction]
Most websites are configured with a 'staff diary', which allows administrators and other members of staff to print lists of events [more detail required].
To create a more 'classic' diary layout (e.g. a weekly grid, the best option is to have the events in dedicated calendar software (e.g. Microsoft's Outlook Calendar, or the macOS Calendar) and then print from there. These programmes can produce nicely formatted, colour-coded printouts in a few seconds: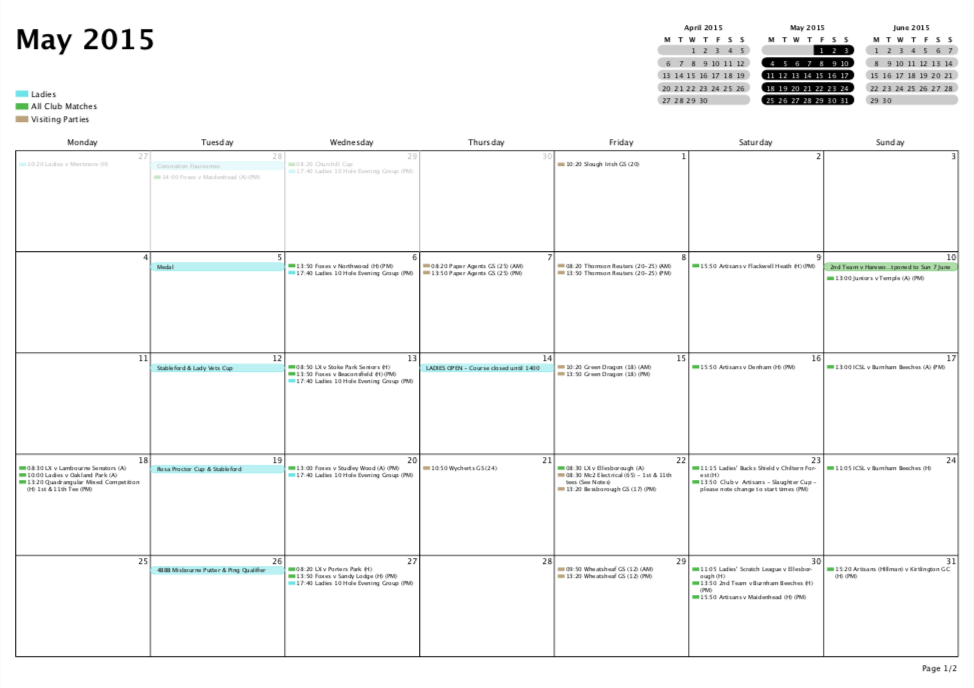 In order to get your events into calendar software use the 'subscribe to club diary' tool on the main club diary page [more detail required]. You will only need to subscribe to your website calendars once, after which your calendar software will automatically keep itself up-to-date with the latest events from your CLUB View club diary.
In addition to the default print options in Outlook Calendar, there is a piece of software you can download from Microsoft called 'Calendar Printing Assistant for Outlook' that gives even more printing options. There are also third-party options such as PrintableCal, along with various others you can find by searching online.